Starting an online radio station is very convenient today. With only a few types of equipment, you can easily start your radio station from home. Due to this highly congested market, it is necessary to invest in promotional activities. Here are some ways to promote your radio station.
Submit your radio to internet radio directories
You can list your radio to internet radio directories. Thousands of listeners search for radio shows and music online, and they look into these directories. They are likely to find your radio once they start searching.
Optimize with SEO
You should optimize your radio station with SEO. This way, people will find your station before the others. You can have your website and optimize content there. This will increase the chance of more people hearing your radio.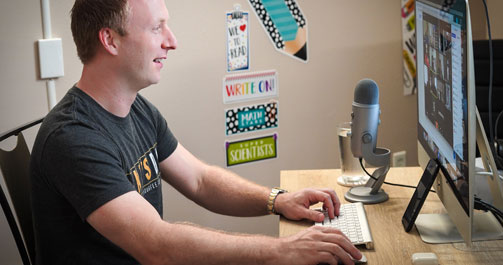 Have a social media presence
You must have a strong social media presence to get ahead of the competition. You can be active on Facebook, Twitter, Instagram, and other social networks. This way, you can increase the number of listeners.
You can give logos, images, and videos of your radio on social media. This platform gives the listeners a chance to interact with you and learn what programs you broadcast.
Cross-promote
You can cross-promote with other radio stations. That is, you can create ads that will be broadcasted on other radio stations, and in return, you can advertise other radios on your station. You can send joint newsletters to the listeners or arrange contests together.
Write blogs
You can start blogging on different topics that might be of interest to your listeners. Try to find out trending topics that the listeners might be interested in. You can write about artists, celebrities, news, and other things.
Put posters and flyers
You can put up posters and flyers in your local area to promote your radio station. You can place them in bars, cafes, or shopping malls where most people go.
These promotional techniques will highlight your radio station to the listeners. You will soon get a lot of listeners who will regularly tune in to your radio station to listen to the interesting programs you are broadcasting.